Daily view
Displays the habits planned for a specific day.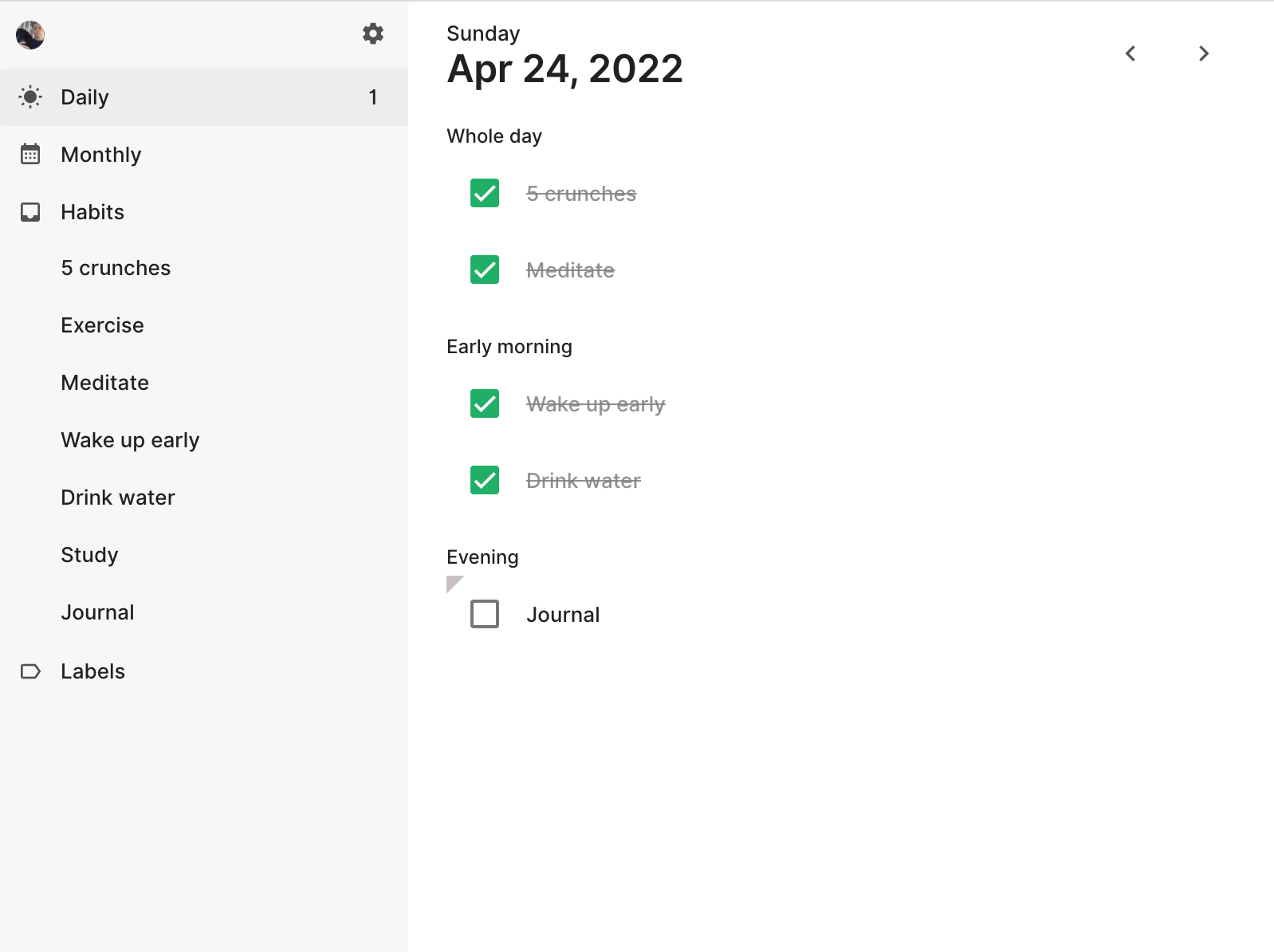 The daily view displays the habits planned for a specific day.
Main view
At the top, there is the currently selected date. You can switch the selected date by using the arrow buttons in the right corner.
Here you also see all the habits planned for the selected date, ordered in the different parts of the day. These can be habits that are recurrent (repeated daily, weekly, monthly, etc.) as well as added manually. Those added manually will have a marking in the left upper corner.
Side nav
The side nav displays all the active habits for the selected day. If the selected date changes, habits where the selected date is not in the range of the habit's start and end date (if the habit has any) will not appear.
From the side nav, habits can be dragged onto the main view and added manually.
More readings